Chairman/President* – Nicholas J. Malino
Executive Director * – Nicholas J. Malino
Nicholas (Nick)  J. Malino has been an entrepreneur throughout his career, having started 4 successful companies and one business failure. He most recently ran the Tango Capital hedge fund, He has a published book on financial considerations of middle market mergers nand acquisitions with institutiional private equity. He has Masters Degrees in Finance and in Biology from the University of Bridgeport in Bridgeport, CT. He is also the publisher of Tango Voir.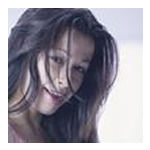 Secretary – Annie Coughlin
Treasurer *
Annie is a frequent contributor to Tango Voir and many other conservative websites. She is a financial analyst for Tango Capital
Financial Reporting –
Parliamentarian – Ben Emanuele
* Board of Directors